On 4 September 2023 a comprehensive assessment  by the world biodiversity council (IPBES) on the state of biological invasions, their distribution, trends, impacts and their control worldwide as been released – the IPBES Assessment on Invasive Alien Species and their control. Franz Essl and Bernd Lenzner were part of the international expert team that worked on this report over the last 4 years.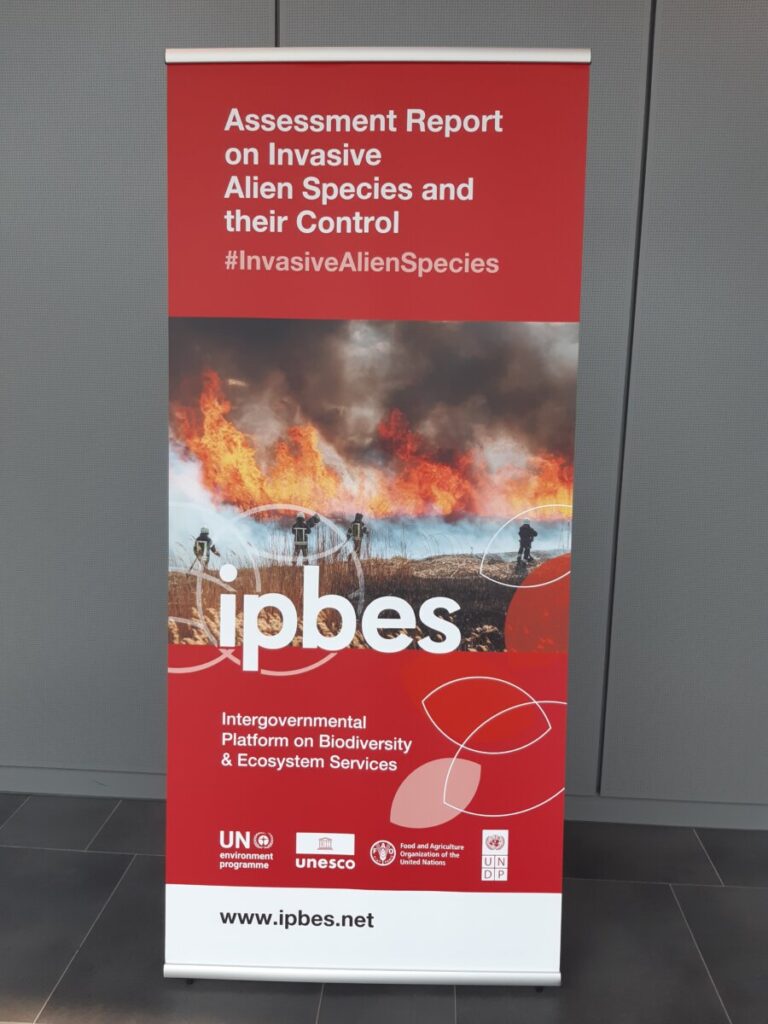 The report for the first time highlights the global dimension of biological invasions, their distribution, impacts and associated management and policy strategies worldwide. Some key findings of the report are:
 37,000 alien species are established across the globe
200 new alien species are recorded globally each year
3,500 invasive alien species have negative impacts on people and nature
Invasive alien species cost at least US$ 394 billion annually
Costs have increased 4-fold every decade since 1970
Check out the summary for policy makers to explore all dimensions of biological invasions globally and also how they can be combatted by collective efforts and integrated management.
Citiation:
Roy, Helen E., Pauchard, Aníbal, Stoett, Peter, Renard Truong, Tanara, Bacher, Sven, Galil, Bella S., Hulme, Philip E., Ikeda, Tohru, Sankaran, Kavileveettil V., McGeoch, Melodie A., Meyerson, Laura A., Nuñez, Martin A., Ordonez, Alejandro, Rahlao, Sebataolo J., Schwindt, Evangelina, Seebens, Hanno, Sheppard, Andy W., & Vandvik, Vigdis. (2023). IPBES Invasive Alien Species Assessment: Summary for Policymakers (Version 2). Zenodo. https://doi.org/10.5281/zenodo.8314303